Digital Ads
Various digital ads used across multiple platforms such as the NHCC website, Facebook,  and Twitter.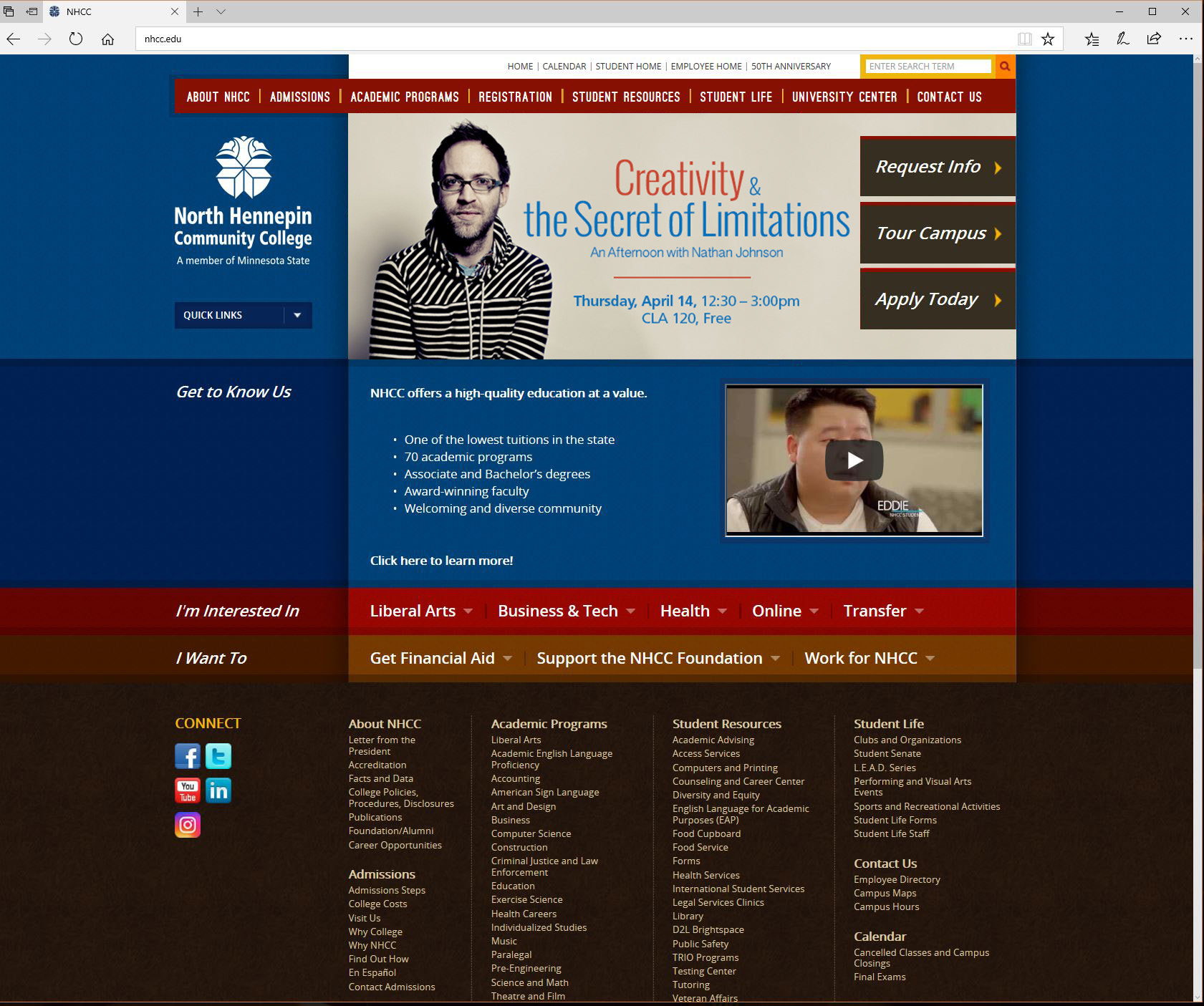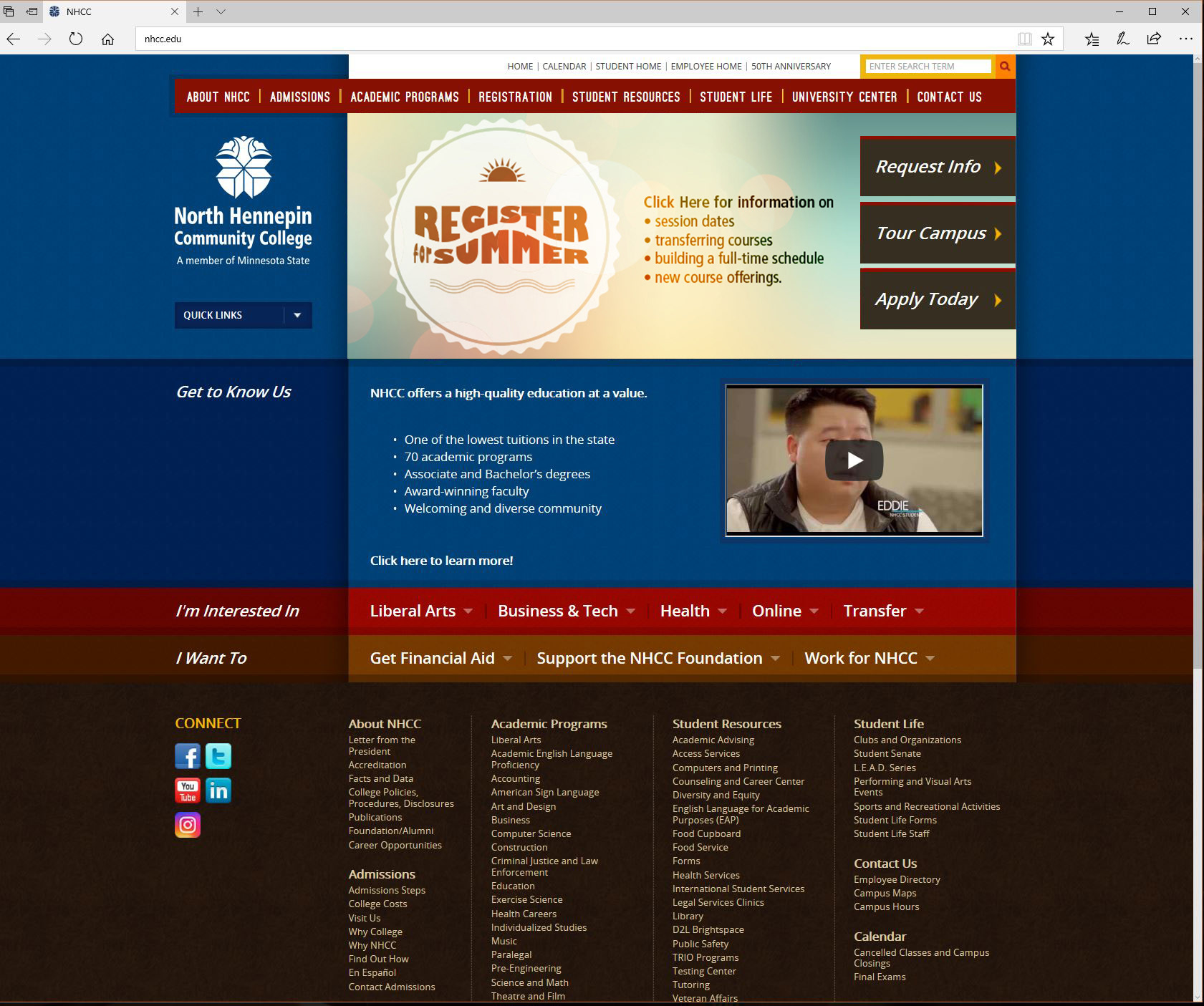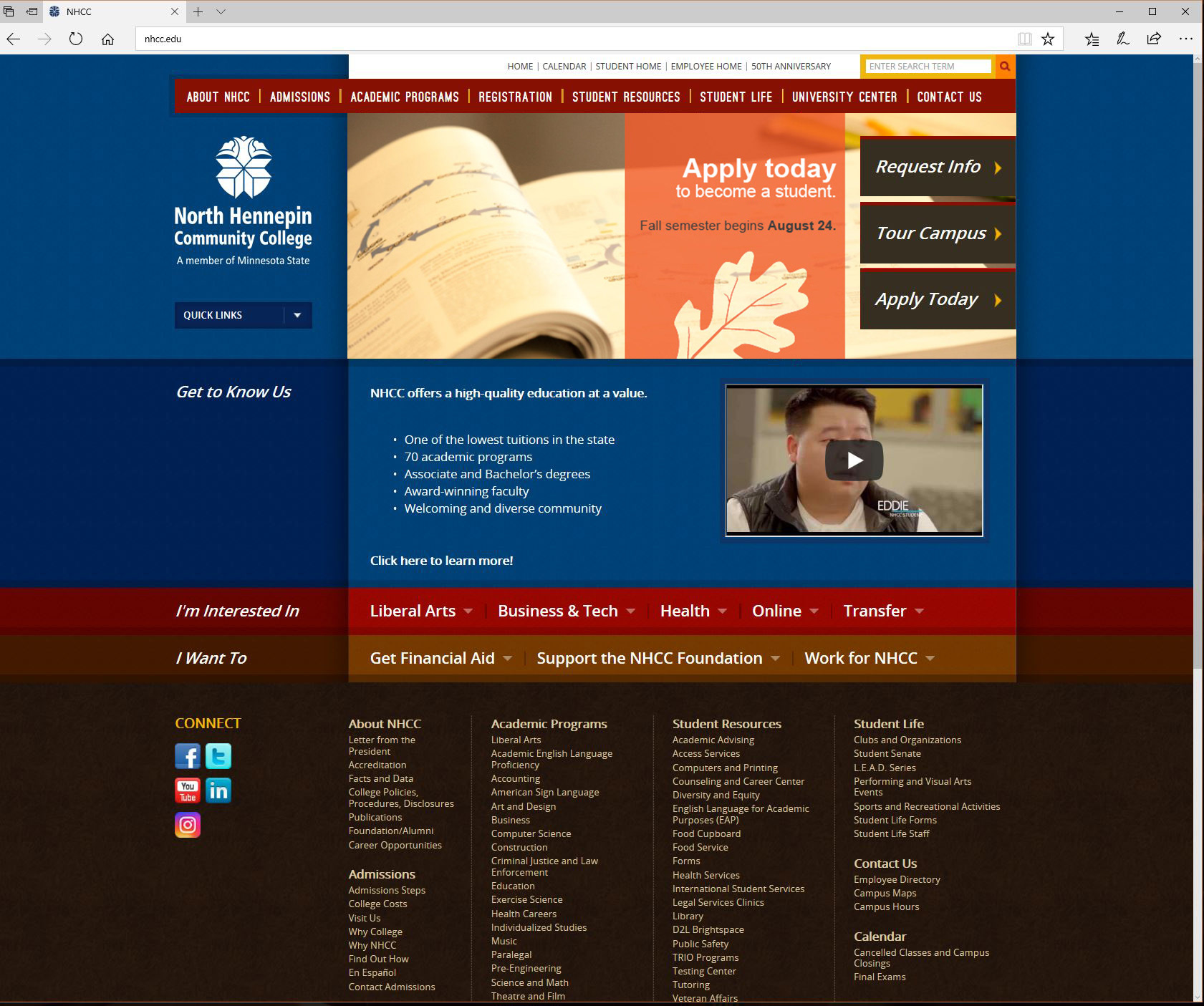 High school recruitment posters
 11x17" posters that are distributed to local high schools with specific info of NHCC and important dates hand written or added separately in white space.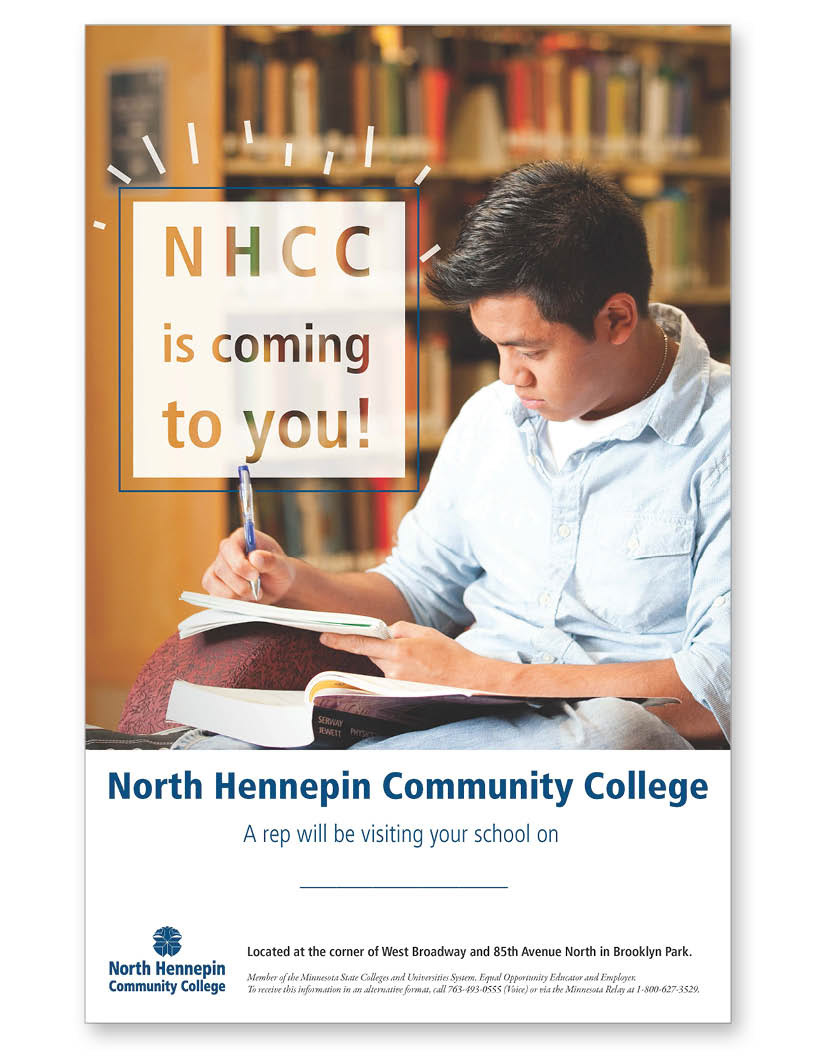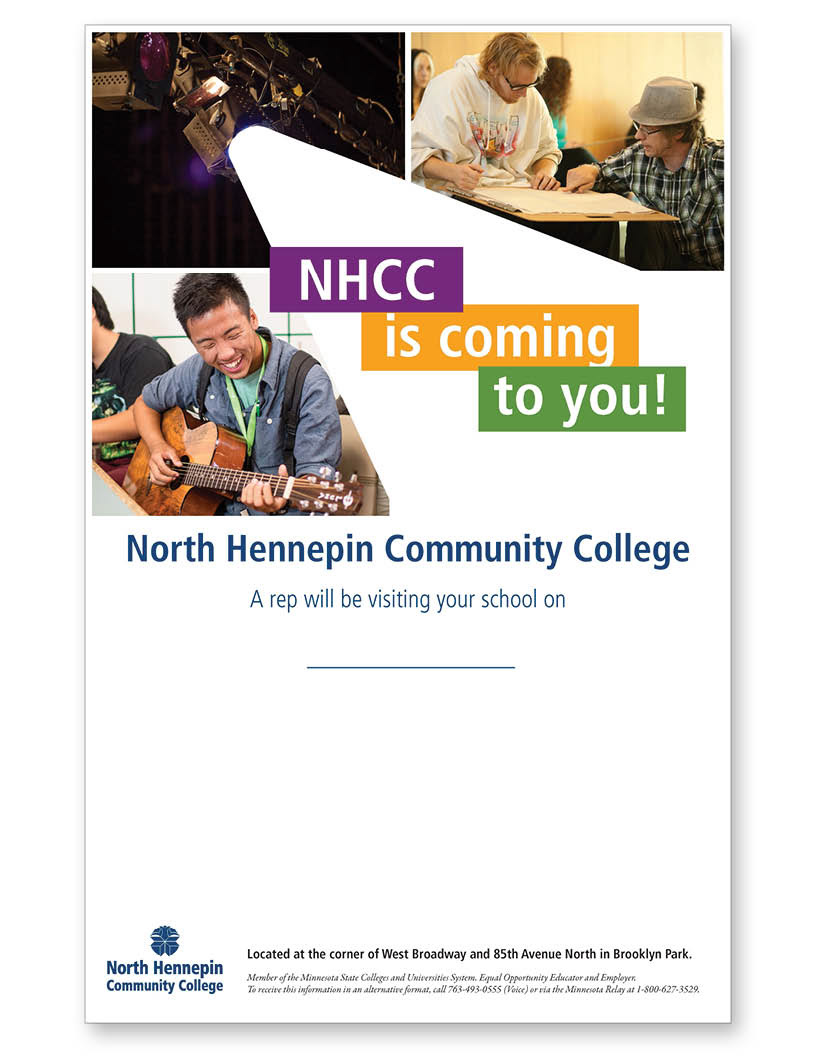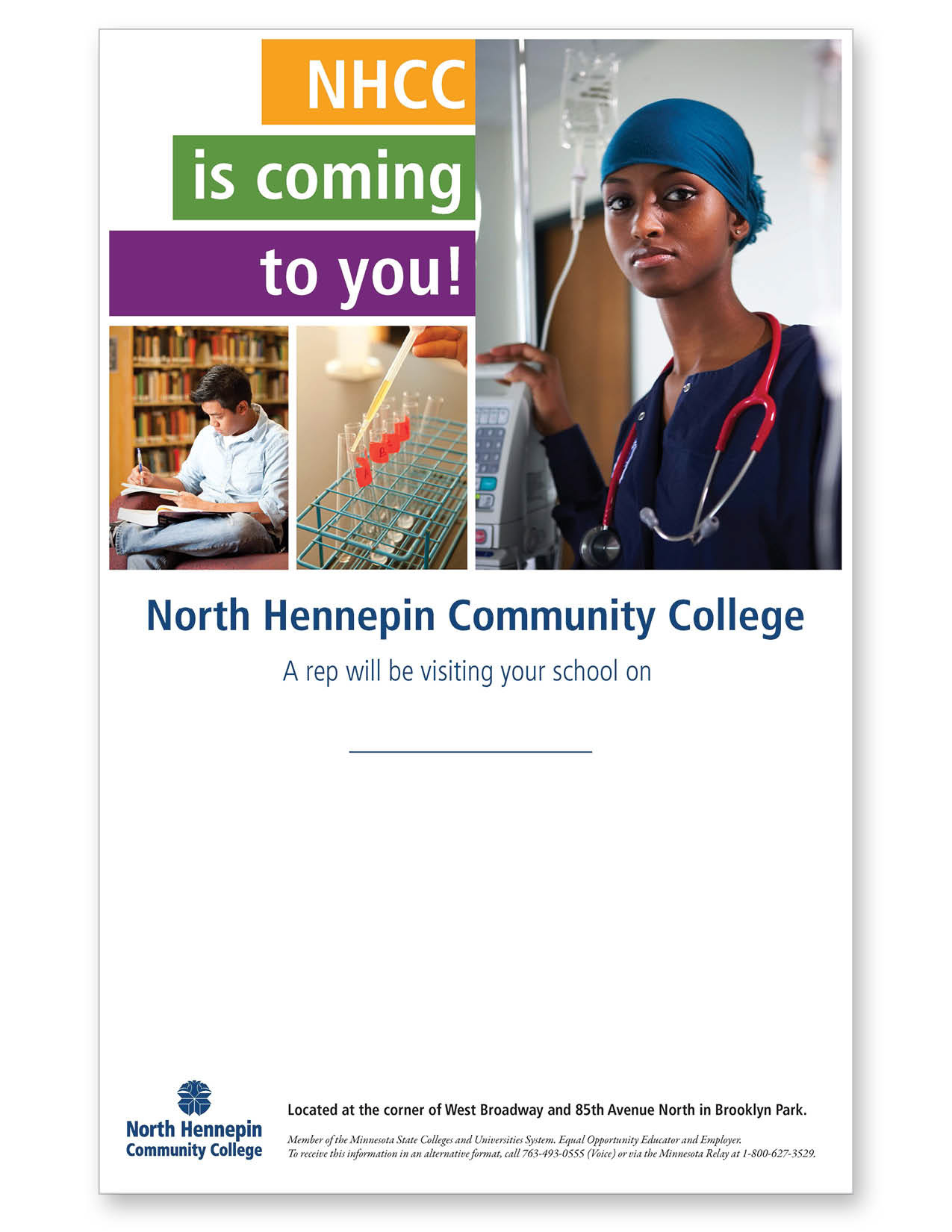 Press Pause
A flyer created to advertise an upcoming gallery show in the fine arts building.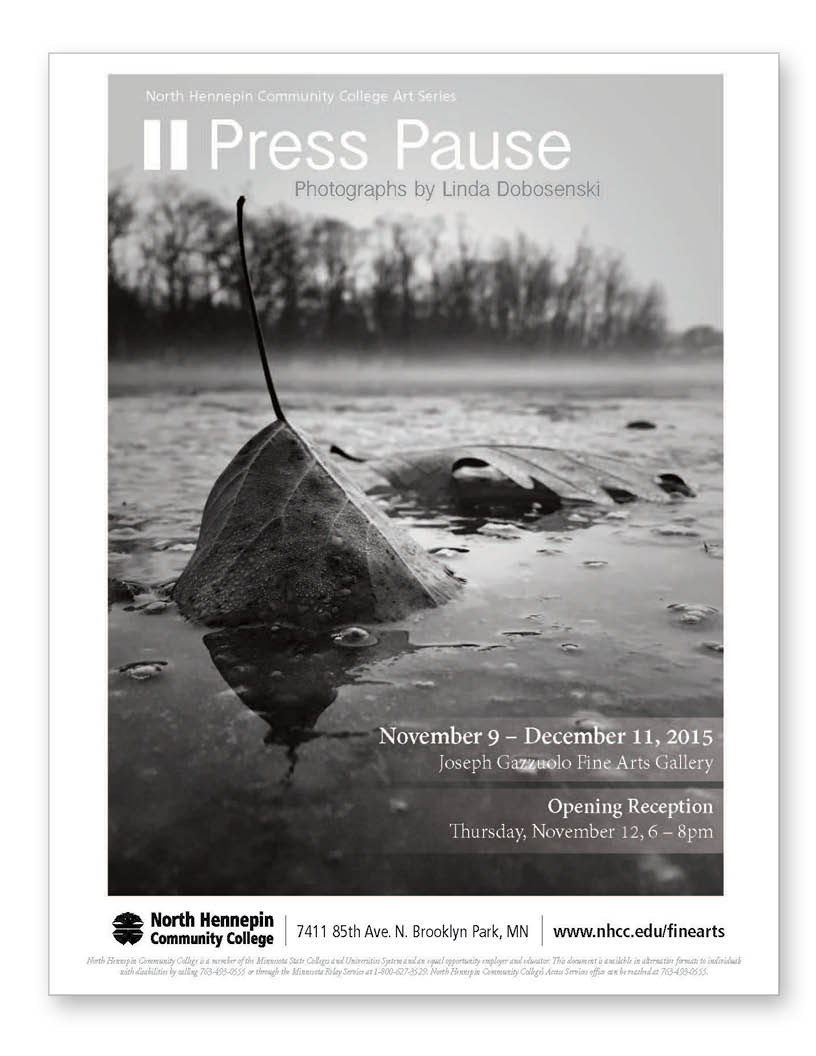 University Center
A full page advertisement created for the 2017 graduation commencement program.